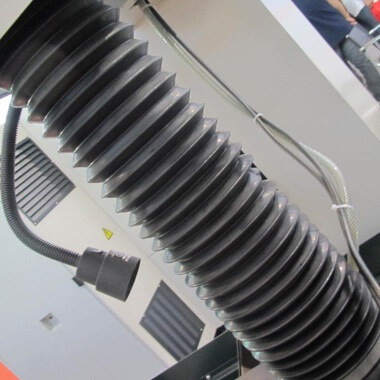 GOFAI manufacture and distribute high quality engineering rubber products, parts and materials and engineering plastics, parts, components and materials to a vast range of industries. Quality, safety and efficiency are integral to our core values and operation.
Engineering seals, gaskets, extrusions,mouldings and materials supplied are compliant with international and British Standards, also available in commercial grades, available from stock and utilised in the manufacture of bespoke items. EPDM Rubber, Silicone Rubber, Neoprene Rubber, Nitrile Rubber, Polyurethane, Viton/FKM Rubber, Rubber Bonded Cork are among materials selected for high performance seals and gasket engineering. Materials are selected to withstand extreme temperatures, pressures and provide resistance to oil and gases.
Our partners include mechanical engineering companies, agricultural and construction equipment manufacturers, pumps, thermostats and fixture manufacturers, thermal power plants and processing companies.
All products are licensed and can be selected according to customer requirements for waterproof, heat, corrosion-resistant materials.
As an experienced supplier, we can produce products that have special requirements for rubber component materials or the environment in which they are used. We are willing to understand your work environment and provide professional solutions.
PRODUCT: BELLOWS, SEALS, ANTI-VIBRATION PADS, MATS, AND OTHER PARTS